THE FUTURE OF ESTATE AND GIFT TAXATION
An uncertain outlook for gift and estate taxation necessitates that families and their financial planners must stay abreast of the latest developments in Washington.
DECIPHERING COMPLEX CAPITAL STRUCTURES
Many venture funded companies have multiple classes of equity, each with particular provisions that materially affect their fair value.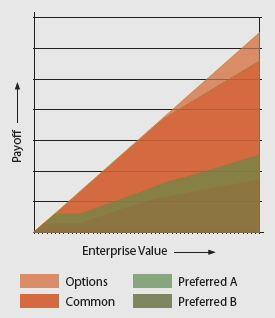 DEBT VALUATION: CHOOSING THE RIGHT APPROACH
Debt securities provide many challenges not present with traditional equity valuation.